Frequently Asked Questions
Email
info@
topsourcetalentllc.com
Location
Nationwide & Global Services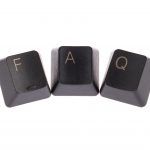 Have a question? Find what you're looking for in our FAQ.
We look beyond resumes that just match requirements. We locate candidates who fit seamlessly with the unique nature of each employer. We want to make it easy for applicants and employers to post new jobs, search for jobs and apply. Some frequently asked questions are on this page; If you have any other questions please feel free to email us via our contact page or call us.
We have awareness and a keen awareness of your goals.
Simply register and click on "profile" to upload your picture and personal details.
Below where you login there is a link that says "forget password".  Simply click that link and follow the instructions.
Please ensure you are using the correct file format.  PDF, Word etc… If you are unable to post your resume despite all efforts, you can always manually email it to info@geazytech.com
Yes, after you log in, go to your profile and update it there.
All job posting go through our job manager before posted on the website.  Once your posting has been reviewed and approved, it will be posted.
Contact us via e-mail or phone and we will help you delete your account.
If you need any support with posting jobs, or applying for jobs, please call or email us.  We will either be available right away, or will be in touch in the near future.